The MoodMaster Anti-Depression App

If you are looking for the best available app on depression, we believe you have found it. MoodMaster apps come from APT, the Association for Psychological Therapies. Over 80,000 mental health professionals have attended APT post qualification training and MoodMaster apps are designed to bring the most relevant and effective information direct to those who want it.

This app is written by Dr William Davies, a Consultant Clinical Psychologist who has worked with depressed and severely depressed people in a whole range of settings. He is the co-founder of APT, and the author of Overcoming Anger and Irritability as well as numerous courses on depression and anxiety.





The input is based primarily on Cognitive Behavioural Therapy, which is generally accepted as the leading approach in this sphere. For its success it relies upon the person (a) knowing key information and (b) acting on it. This app is designed to help you achieve both of those as quickly and easily as possible.



Group Leaders

MoodMaster Professional offers complete CBT-based programmes for mental health professionals to deliver to their clients - all the modules are pre-written with built in mood-monitoring, in-session projects and homework, all you need to do is present them.



Find out more
Contact Us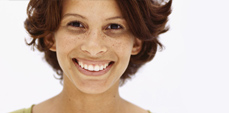 If you have any questions about MoodMaster, then please feel free to contact us.
Find out more