Contact Us
If you have any questions about MoodMaster, then please feel free to contact us using the information provided.
Phone:

0116 241 1066

Email:

Fax:

0116 255 5957

Post:

MoodMaster

The Dower House
Thurnby
Leicestershire
LE7 9PH
Challenge your Thinking
MoodMaster gives you an interactive toolkit, with forms to help you challenging your unhelpful thoughts.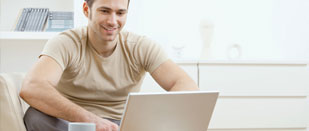 Monitor Your Depression
You can use the depression monitor, to check how how you are progressing.